How to take care of your rower friends
Seven tips to help you better support your rower friends:
When two of my closest friends started rowing in high school, I thought everything would stay the same. Never did I realize how widespread the effects would be. There was a whole new vocabulary to learn, a new community of people to Instagram stalk, a flood of sunrise pictures from "the end of morning practice." Now, after more than a year, I feel like I can confidently help other people navigate friendships with rowers.
1. Start sending them photos of calm bodies of water, captioning the photos "this would be a great place to row." This action will have numerous benefits. For example, your rowers will be encouraged to explore more of the world with their oars, and you will get a better view into the mind of the rower.
2. Learn to sit with dissonance. One day your dear rower will be crying happy tears because of how much they love chicken and rice. A week later, they will claim they will "never eat a grain bowl again" because "it's just chicken and rice."
3. Raise your expectations of what a high-protein food is. A protein bar with just 15 grams of protein is just a bar. A protein shake with just 20 grams of protein is just a shake. Something labeled "protein" with a single-digit grams of protein??? False advertising: a disgrace to muscles everywhere.
4. Assure them that they're not "preppy" or "pretentious." Conveniently forget to mention that rowing boats cost five figures and that their rowing regattas are sponsored by Vineyard Vines.
5. Provide them with activities that aren't rowing so as to give them a break. Some good ideas are kayaking, canoeing, or paddleboarding.
6. Ensure they always have visibility. If someone suggests planning a social event that would happen after 8:30 pm, point out that your rower friends would not be able to attend because they will be asleep.
7. Make sure to send them a "good morning" text when you're going to bed, as they will soon be waking up for morning practice.
Even if you cannot use all these steps, remember the three P's: Prep, Protein, and Power (watts).
Leave a Comment
About the Contributor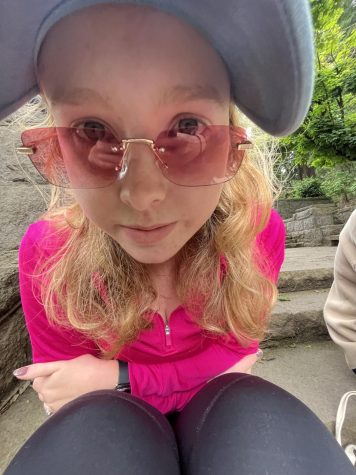 Sara Baudler, Editor of News
Sara Baudler '23 is the Editor of News and the Editor of Humor for Counterpoint. Sara's life goals include being 6'3" and winning the Masters Tournament;...