Making predictions for the year 2020 in 2019
It is January 2020, and I'm in Japan, taking Buzzfeed quizzes with my friends. It's almost nine a.m. here, but back in the U.S., it is still December and nearly midnight, so although I already celebrated with temples and osechi-ryōri, for me, an American, it is New Year's Eve.
My friends are staying up for the new decade, and have made resolutions yesterday, while I was asleep. One has decided to "not be so perfecto," the other "literally the opposite." It's strange being in a completely different time zone from them, but I love Japan. It's my first time being here in the winter, and I'm sure I'll visit at least once in 2020. What could stop me? It's not like there's anything stopping people from traveling.
Sometimes in Japan, on trains or elsewhere, I've spotted people wearing surgical masks, since the Japanese are so careful not to spread colds to others. It's so strange to see people in such foreign objects, since I usually only see them in medical scenes on TV. I couldn't imagine seeing lots of people in these masks; it would be so weird.
2020 will be my best year yet. It's a new decade, and I'm so excited for the rest of the eighth-grade school year. Now that it's a new year, it seems like the entire world is new, and I bet everything will feel different, but in a good way.
My mom has been on a health kick, so I know we'll at least stay healthy, but the entire world should be too, because the world becomes more developed and aware each year.
Going to school and seeing my friends is so fun, and we're going to a beach house for a friend's birthday in a few months. This year, we'll be able to see each other so often to hang out outside of school. I bet we'll have so many movie outings and sleepovers this year.
I'm going to play tennis this spring like I did last year. I'm not great at it, but it's really fun. The only thing that could possibly cancel the sport is rain. Nothing can cancel my upcoming best year yet.
I am unbelievably excited for 2020; I hope for so much fun and joy out of the new year.
Leave a Comment
About the Contributor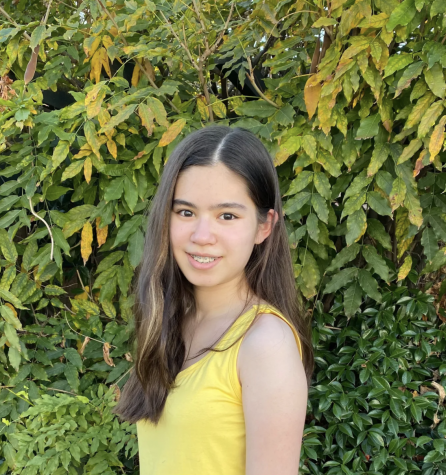 Naomi Rockower, Staff Writer
Naomi Rockower '24 is a staff writer for Counterpoint. She loves to play the piano, read, and play with her two kittens. She also likes listening to music...