Job posting: Entry level and perfect for high schoolers and college students
Description: If you are looking for a step up into the competitive world of business and finance, look no further! This unpaid part-time internship is a great opportunity to add experience to anyone's resume and gain connections. EVRY Co. is a leader in the tech and finance industry, and our high pressure, competitive environment is extremely conducive to efficient, low quality work by all of our employees who are terrified of getting replaced by someone younger than them! Interns at EVRY Co. will work with higher level managers and learn all sorts of specific skills that will not be applicable in any career you end up pursuing! Between making coffee, acting as a human fax machine, and cleaning the faculty bathrooms, the time you spend working at EVRY Co. will be incredibly formative and invaluable. The time commitment for this internship is standard, and students can be expected to balance the 50 hr weekly expectation with school and social life with ease. Job requirements: Interns must have at minimum a PhD in Electrical Engineering, Social Science, and/or be barred to practice law in the states of New York, Tennessee, and West Virginia. Must have at least one decade of experience in the Culinary Design Field and preferably experience managing and selling restaurants. Desirable knowledge/experience working with Asian aquatic mammals and knife throwing; must have a career interest in either astronomy or hunting. Age: 13-19 (no older need apply). Interns will be expected to provide their own food, electronics, and office space for this opportunity. Benefits: The opportunity to work at the largest baseball hat factory in America!
Leave a Comment
About the Contributor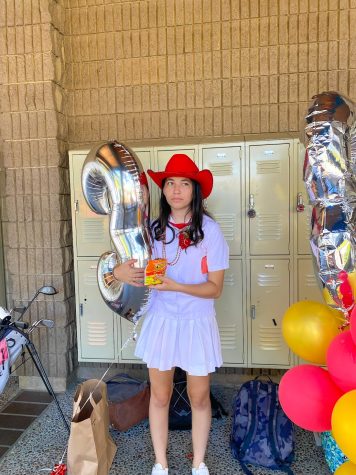 Parisa Braun, Editor-in-Chief
Parisa Braun '23 is the Co-Editor-in-Chief of Counterpoint, and this is her fourth year of being a part of the Counterpoint team! When she isn't trying...