The ultimate summer reading list
Perched atop the breast of the glowing orb, under the vermillion-streaked sky, there she sat, submerged in the world of her novel, under the infinite field of opal dust. The brilliant afternoon wind hushed into a soft zephyr, stroking the words of her page, the lines capering across the beige-tinted papyrus. Do you want this?
As the days grow longer and the air much warmer, good old summer is just around the corner. With school coming to a close, we see in the midst of our busyness a short few months of sweet, sweet freedom, hand in hand with a little bit of time. Hence, in celebration of 2021's halfway mark and the inauguration of hot girl summer, I am proud to present 12 books for you to read. 12 books recommended by your fellow Castillejans. 12 books that go into the world of 2004 Paris, the realm of the gods, and the house of gourmet foods.
Please caution that the asterix (*) next to particular books indicates mature content, heavy topics, and adult language.
The mind has its limits. Pick up a light read, and make it yours.
My Life in Paris by Julia Child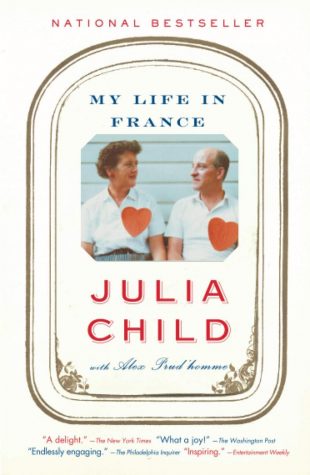 In the words of Lila Morrill '23, My Life in Paris was a truly "comforting read." This heart-warming autobiography entails the iconic chef's journey to success during her years in France. Together with her husband, Alex Prud'homme, she untangles the intricate web of the culinary world, making life along the way just a little sweeter. https://www.amazon.com/My-Life-France-Julia-Child/dp/0307277690
Save Me the Plums: My Gourmet Memoir by Ruth Reichl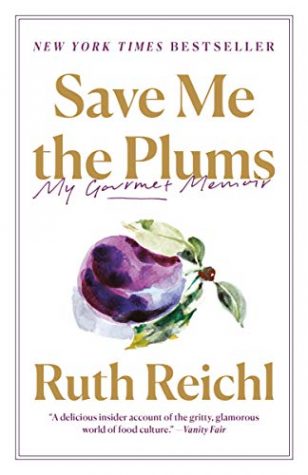 The perfect book for any food lover, Save Me the Plums is Riechl's memoir of her years at Gourmet magazine and a showcase of her ride to revolutionize how we perceive food through the written word. As Emma Holmes '23 put it, "it was an interesting look at the inner workings of a magazine that I enjoyed reading." https://www.goodreads.com/book/show/41644326-save-me-the-plums
There's nothing more satisfying than a book that warms your heart but makes you think.
Pachinko by Min Jin Lee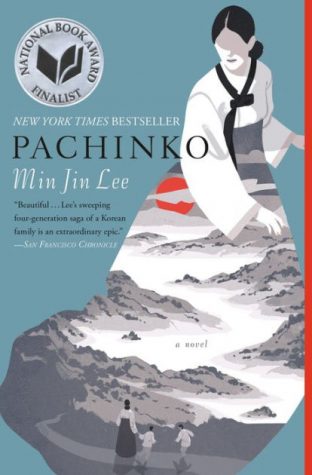 It's a "powerful and dynamic story for any reader," says Grace Kim '21. About exiled Korean immigrants living in 20th-century Japan, Pachinko explores the effects of love, sacrifice, war, abuse, poverty, and wealth on multiple generations, "a real page-turner," says Anna Kim '23. https://www.amazon.com/Pachinko-National-Book-Award-Finalist/dp/1455563935
Out of My Mind by Sharon M. Draper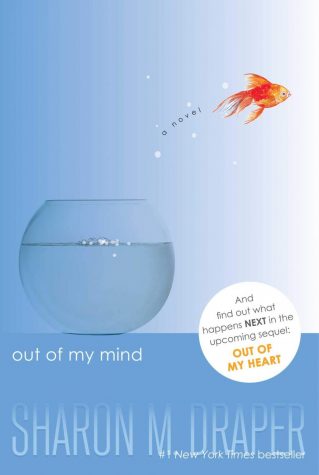 Melody Brooks cannot walk, talk, or feed herself. Despite her crippling medical disability, she has a mind of a genius, yet she is ignored by her community because of ableist prejudice that makes others assume that her dysfunction must also affect her mental capabilities. Ariya Kaushek '26 "definitely recommends this book to anyone." https://www.amazon.com/Out-My-Mind-Sharon-Draper/dp/1416971718
Educated by Tara Westover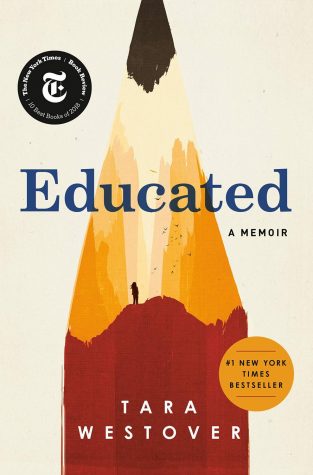 Tara Westover was seventeen when she first stepped into a classroom. Born to a survivalist family in the rural mountains of Idaho, she lives isolated from society, with no way of getting an education and no way of understanding life outside of her community. Educated is a gripping story about a girl who breaks from the shackles of her family's religious superstitions and into a world of academics, revelations, and growth, a "really interesting" read, says Natalie Goler '25. https://www.amazon.com/Educated-Memoir-Tara-Westover/dp/0399590501
We live in a world called Earth, but to these authors, there's more than one.
Ascendance Series by K Arsenault Rivera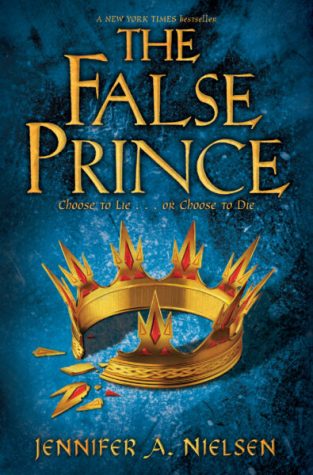 A tetralogy about the adventures of Sage and the civil war brewing in his kingdom, The False Prince, The Runaway King, The Shadow Throne, The Captive Kingdom comprise a series filled with danger, deceit, and secrecy that will have you "engaged till the end," says Taarini Kadambi '27. https://www.amazon.com/Ascendance-Trilogy/dp/B074CH945T
The Song of Achilles by Madeline Miller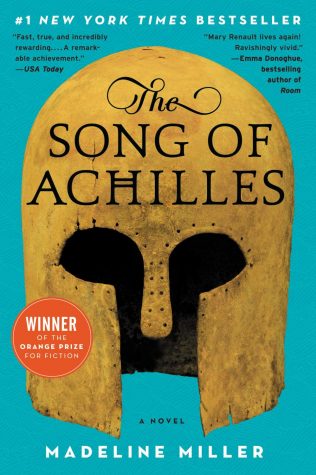 A perfect book for Greek mythology lovers, Miller's rendering of the Iliad follows Patroclus, banished to the court of Peleus, who falls in love with his host's son, the demigod Achilles. "Her writing seems like it was taken out of a painting," says Jiwoo Oh '26, a definitely recommended novel for "8th grade + or high school," says Kayley Spencer '23. https://www.goodreads.com/book/show/11250317-the-song-of-achilles
These books are more enlightening than the Enlightenment period itself. Period.
All Girls by Emily Layden *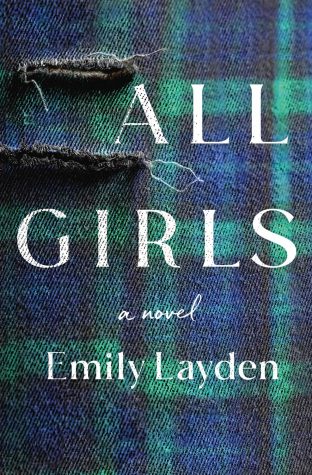 Nine young women and a prestigious New England prep school. They suddenly find themselves in the middle of a scandal that the administration wants to hide. A Ms. Hansen-approved novel, All Girls "centers the experience of adolescent girls in a way that's that authentic." In her perspective, All Girls "really understands that experience," bringing up issues that "we even see at Castilleja." https://www.amazon.com/All-Girls-Novel-Emily-Layden/dp/1250270898
Here We Are: American Dreams, American Nightmares (A Memoir) by Aarti Namdev Shahani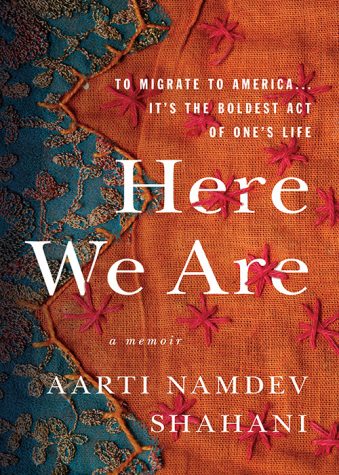 A memoir that follows Aarti through her experiences as a star scholarship student at one of Manhattan's most elite prep schools, Here We Are outlines the story of an immigrant family's American Dream and the truth behind the immigrant experience that gets lost in the shadows. For Zoya Chungtai '22, Here We Are showed her the "intersectionality of the immigration system and social justice" and how "these issues, not only on paper, impact daily life." https://www.amazon.com/Here-We-Are-American-Nightmares/dp/1250204755
Dear America: Notes of an Undocumented Citizen by Jose Antonio Vargas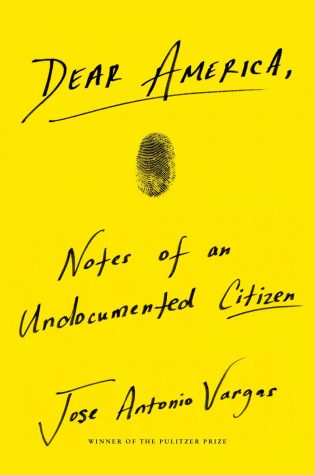 A political autobiography written by Pulitzer Prize-winning journalist, Antonio Vargas, Dear America details Vargas' experience as an undocumented immigrant who illegally came to the U.S from the Philippines when he was 12 years old. For years, he concealed his true status out of fear that his life would no longer be the same. It was truly "telling to hear [the immigration process] through a personal perspective," says Dr. Landes. https://www.amazon.com/Dear-America-Notes-Undocumented-Citizen/dp/0062851357
In the Dream House by Carmen Maria Machado *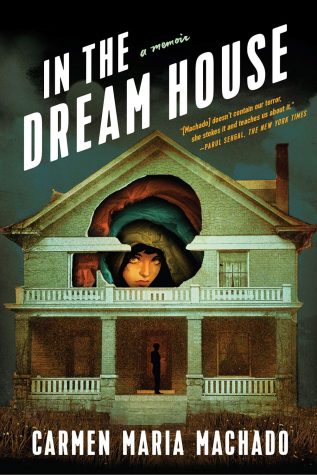 Machado's memoir is a gripping account of the author's story of queer domestic abuse and an exploration of the mechanisms of psychological abuse. https://www.amazon.com/Dream-House-Carmen-Maria-Machado/dp/1644450038
Exit West by Mohsin Hamid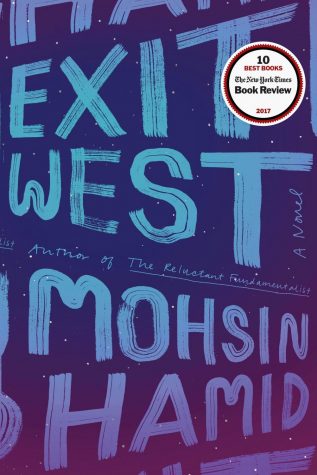 Amidst a country on the brink of civil war, progressive Nadia and traditional Saeed meet. Their relationship is kept secret in order to avoid breaking societal norms. As the violence in their homeland escalates, the two decide that they must escape. After their immigration process, they struggle to hold on to each other, their past, and their identities. To Grace Kim '21, Exit West was a real gripper, a book that used "surrealism to explore the experience and consequences of immigration." https://www.amazon.com/Exit-West-Novel-Mohsin-Hamid/dp/0735212171
Leave a Comment
About the Contributor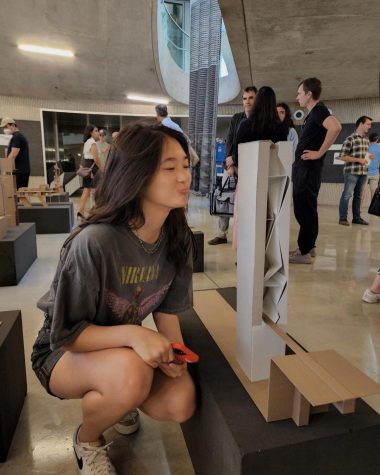 Yonu Oh, Editor-in-Chief
Yonu Oh '23 is the co-Editor-in-Chief of Counterpoint! Her current passion in life is to eat overnight oats and semi-patiently wait for the next season...