Meet the new athletics staff
If you've had the chance to stop by the Fitness Center recently, you might have been lucky enough to run into one or both of two new additions to the Casti athletics staff. Joining us this year are Ms. Chinn, Assistant Athletic Director (and water polo coach), and Ms. Peña, Assistant Athletic Trainer.
Ms. Peña
Ms. Peña grew up just across the bay in Fremont, California. Growing up, she enjoyed playing different sports, but she "played water polo for three years, and it was probably [her] favorite sport [that she] played." She went out of state to Pennsylvania and Utah for college and majored in Athletic Training.
Aside from athletics, Ms. Peña enjoys crocheting—she even crocheted the Harry Styles cardigan ("If you know, you know," she said) and loves reading, listening to music, and going to concerts. "I am also a big Harry Potter fan," she shared. Ms. Peña is currently on the lookout for good book recommendations, so if you have any, be sure to send them her way.
For her time at Casti, Ms. Peña said, "I'm just excited about actually getting to meet people and starting that process now since I am [going to be] here for two years while I work on my master's degree." Ms. Peña is also looking forward to working on Casti's smaller campus. She hopes to use this to her advantage to build relationships, "not just with the athletes, but people [she] work[s] with, and [other] people on campus" as well.
Ms. Chinn
Ms. Chinn grew up in San Mateo, California, and went to Cal State East Bay for college where she also played water polo. For the past three years, she was the Assistant Varsity Coach of the girls' water polo team at Menlo School and coached at Stanford club for the past seven years, recently moving to Diablo, another water polo club. This is also her third year as the Assistant Development Coach for the Pacific Zone Water Polo Olympic Development Program. Ms. Chinn is definitely the go-to for any water polo-related questions.
When she's not playing water polo, Ms. Chinn enjoys hiking, traveling, and taking care of her cat, Kailua. You can also find her scuba diving in Hawaii or off the coast of Monterey with her mom.
"I'm excited for things to go back to a relative normal because I know for [the water polo team] just coming back into season, [they] are all so excited for it and so is every other sports team," she voiced. "Just being able to support where able to support, and have [Casti athletes] back on the field and back doing what [they] love [will be] fun to see."
Next time you are getting ready for practice, taking care of an injury, or gearing up for fitness class, be sure to say hi. Casti is super excited to welcome these two to the community!
Leave a Comment
About the Contributors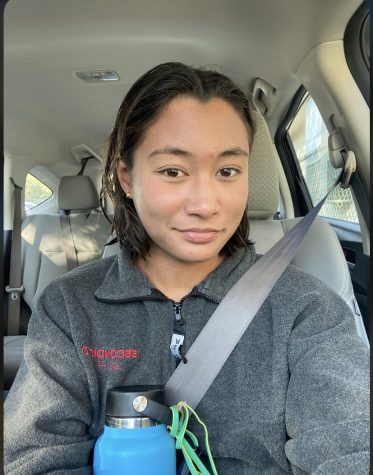 Serafina Cortez, Editor of Opinions
Serafina Cortez '23 is the Editor of Opinions for Counterpoint. When she's not writing, you can find her reading, playing water polo, or Duolingo-ing.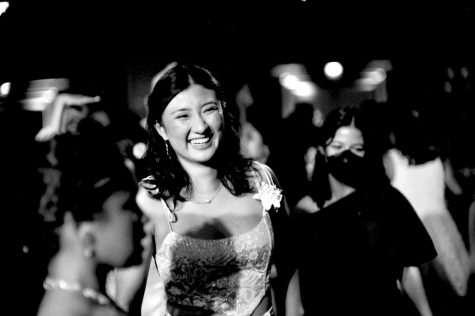 Thea Dai, Managing Editor
Thea Dai '24 is a Managing Editor and the Editor of Photography for Counterpoint. She is an avid podcast listener, avocado toast enthusiast, and one of...