Traditions tie us together
Sixty pairs of red shoes charge toward you like a herd of rampant, thundering elephants. Red boa feathers fly off the necks of eager students with outstretched hands, a swarm of red heading toward a sea of white.
This vision is what new incoming sixth graders see on their first day at Castilleja School in Palo Alto. The opening Tie Ceremony, when seniors and eighth graders race across a field to tie the uniform neckties for the freshmen and sixth graders, respectively, is one of many Castilleja traditions.
With a student body of approximately 400 girls and a thriving sisterhood culture, Castilleja holds its traditions in high regard. Sadly, this rite of passage, like many things at Castilleja last school year, was modified, shortened or altogether skipped.
What is it about these traditions that makes them so important? After all, most are somewhat silly events that, to many outsiders, appear trivial and possibly cringe-y. This is what I thought of Castilleja traditions when I first showed up on campus as a skeptical sixth grader. The Fabulous Dinner Dance (especially the "dad skits"), Rivalry, Ringing—it was all just too much. Or so I thought. In the words of singer Joni Mitchell, "You don't know what you've got 'til it's gone."
Among many of the life lessons the pandemic has taught me, the importance of school traditions has become clear. Traditions offer a sense of belonging and identity. They are an emotional glue that binds people together into a community, not to mention a fun release from the stress and boredom of daily routine.
At Castilleja, we were fortunate to have some of our traditions intact last school year, albeit socially distanced and modified. However, for many students, myself included, they felt robbed of memories, which included important rites of passage such as prom and graduation. Some of us will never be able to recreate these memories with our friends, and for this, we feel an inexplicable sense of grief and loss.
Now more than ever, when everything around us is constantly shifting, traditions offer a feeling of constancy in this ever-changing, unpredictable pandemic world. Castilleja traditions are something students typically look forward to, check points and beacons to help us as we slog through the workload of the school year.
Although Castilleja faculty has endeavored to make COVID-safe accommodations, some events were just not the same. Filming spooky clips in our homes to create Sophomore Haunted House or a socially distanced Tie Ceremony with seniors only lacked the feeling of community togetherness that usually accompanies these school events. Luckily, Castilleja students were fortunate to return to hybrid learning and then in-person school by the end of last school year. The return to many of our traditions will bring a sense of normalcy that many of us very much need right now.
While I might have once scoffed at these seemingly insignificant activities, a year away from many Castilleja rituals has helped me to reflect and better understand the context and meaning behind many of our silly traditions. In a little over a year, when I am finally a senior, I will be able to join the stampede of red and teach a new Castilleja student to knot her uniform tie. That same girl will master the art of tying her uniform tie over the next seven years until she too gets to help an incoming freshman. In this way, we honor our tradition and honor each other. We create a legacy of helping our fellow sisters learn to navigate the next seven years and let each other know that we are connected to something much bigger than simply tying a knot.
Leave a Comment
About the Contributor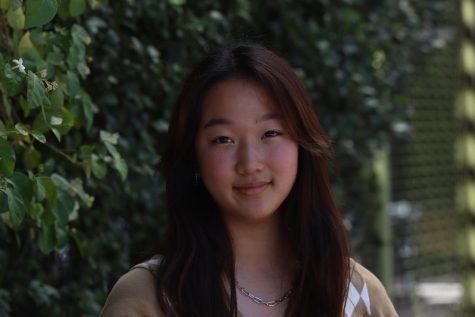 Kelly Yang, Editor-in-Chief
Kelly Yang is one of the Co-Editors-in-Chief of Counterpoint. This is her fourth year as part of the Counterpoint team and her second year as an EIC. When...