Romantic tunes: Top 5 love songs
It's the season of love, and everyone has their favorite Valentine's Day tunes! For Valentine's parties, Circle karaoke, romantic confessions, or sappy daydream plots—here are some of Casti students' favorite love songs.
1. Love Story — Taylor Swift
You can't have a classic love-song list without including a track by Taylor Swift! Originally released in 2008, the Romeo and Juliet-inspired tune discusses a relationship discouraged by Swift's network of family and friends, speaking of grand ballrooms and midnight trysts. When it came to classic love songs, over five Castilleja students responded with "Love Story" as their first choice.
So, what makes this particular Taylor tune so special? "It's upbeat and happy most of the time but it also tells a story. It's the quintessential love story, and it's just fun!" said Avery Neuner '24, an avid "Love Story" enthusiast.
"It's an amazing and incredibly well-written song, especially considering how young she was. It's very catchy and it makes sense how it caught on so much with the general public, not just more educated Swifties who listen to newer songs," added Naomi Rockower '24. "The lyrics are amazing, the melody is genius and the production is good, too."
On the note of production, the composition of "Love Story" is one of the reasons it has stayed a timeless classic since 2008. Both the original version and the "Taylor's Version" rerecording from Swift's "Fearless" album rework feature catchy banjo plucks and a yearning, lovestruck chorus. Swift pleads with her lover to persevere despite the discouragement, full of the extravagant romance and drama in Romeo and Juliet only to diverge into a more hopeful ending, a realistic relationship struggle concluding with the lyric "Marry me, Juliet" to end the song on a happy note.
As Neuner said, "it [inspires] all the different ways you can tell a story." We can rest assured that "Love Story" will remain a Valentine's classic for years to come!
2. Sports — Beach Bunny
A less mainstream favorite comes in the form of unsure feelings and slow-burn love: "Sports" by Beach Bunny. Frontwoman Lili Trifilio voices her frustration for a lover who isn't being open about their feelings. Ruby Dowling '24 said, "It's got an upbeat, feel-good vibe that really resonates with me in terms of how complicated love can be."
Chock-full of thick guitar and emotional vocal intricacies, the song certainly expresses the frustrating struggle of unspoken love and running circles around someone you like. "It is literally the perfect song to blast and sing at night, but also has this nostalgic feeling that almost makes it somewhat sad even though it's upbeat," said Olivia Nickel '24.
The lyrics propel the song forward, crafting a tune that can be relatable to most high schoolers. In the chorus, Trifilio expresses, "I'm tired of waitin' / I was never good at sports", likening the complicated nature of their relationship to a game she isn't winning. Nickel added, "My favorite line is 'maybe love is overrated.'"
An underrated gem, "Sports" is an echoey, emotional indie track infused with budding love and summer vibes, the perfect love tune to blare in your headphones during Valentine's day season.
3. Baby I — Ariana Grande
Back with another popular tune, "Baby I" is about love that one can't express in words. Ariana Grande tries to explain her feelings to her crush, lyrically stuttering on phrases and crooning sickly-sweet taglines. Originally released in 2013, this mix of popstar R&B and synthesized '70s violins create a love song that people still stream to this day.
The lyricism, in particular, is known to be endearingly witty, Grande's delivery being interesting in more ways than just her vocal range. "The high notes are so good, but the message is that she loves him more than she can say. The lyric 'Baby I' is her stuttering," says local Arianator Danielle Molotsi '24. The cutesiness of the lyrics—and the iconic "but every time I try to say it, words, they only complicate it" in the chorus—are what makes this song such a reliable Valentine's tune.
Grande's music and videos are infallible when it comes to love songs as a whole. From more sultry songs like "Dangerous Woman" and "34+35" to classic sappy standalone love hits like "thank u, next" and "Into You", there's something for everyone for this time of year.
4. Idea of Her — Cavetown
A cozy acoustic number in stark contrast to the disco-pop of "Baby I", Cavetown's "Idea of Her" takes a more mellow look at love. Focusing on a distanced attachment to his partner, singer-songwriter Robin Skinner talks about idealistic love and the feelings they experience trying to puzzle his relationship out.
This track is for the type of people who mourn love on Valentine's Day rather than celebrate it. With repetitive lyrics that feel poetic in nature, Skinner takes the listener into their love life, reminiscing on good memories and longing for time with his partner while also evaluating why the romance feels somewhat fabricated. With lyrics such as "I can't get your name past my lips like a slur / And I think I'm in love with the idea of her" and "Cry like annoying cicada", Skinner immerses the listener into their frustration and tribulations as he sifts through his feelings.
Olivia Stinson '24 considered the song in the context of the pandemic, explaining it as the story of an online romance. "It's essentially about someone falling in love with the idea of someone who lives across the country, or at least online because they are in different time zones, but also grappling with the realization that the person they've fallen in love with is just a fantastical version of this person that they've made up in their head." The song was released during the pandemic; this lens undoubtedly provides relatability for a high school audience. "The pandemic really [spoke] to this idea of the internet warping people's sense of others, and having online friendships and interactions that were open to a lot of potentially harmful interpretation."
Whether more sorrowful, contemplative romance is your jam or you just enjoy indie music, this timely love song is perfect for the season of love.
5. Photograph — Ed Sheeran
Closing with one last popular hit, Ed Sheeran's "Photograph" is sure to tug at heartstrings with nostalgic lyrics and a tender, emotional narrative. A wonderfully simple acoustic track written with Snow Patrol member Johnny McDaid, the chorus of "Photograph" is one that most students our age can hum from memory, a sway-around-the-campfire type of song.
The song centers around a warm love that Sheeran hopes to preserve. With classic lyrics such as "So you can keep me / Inside the pocket of your ripped jeans" and "you can fit me / Inside the necklace you got when you were 16", he speaks to the act of quite literally keeping one's love close to their chest, capturing it in photos and remembering it for years to come.
"The imagery is so strong and compelling," said Malaya Redding Lapuz '23. "Sheeran focuses on really small concrete things that are able to zoom out into a beautiful picture. I just think it's super relaxing, and the acoustic guitar is really the vibe."
Released in 2015, "Photograph" has yet to age in its timeless nostalgia, a song about passionate love and bittersweet memories with a tune that's perfect to sing along to.
Happy Valentine's!
Whether we're in relationships or starkly single, music is something we can all bond over. Drowning out loneliness, yearning, or even plain boredom during this season with good ol' love songs is a surefire way to get your energy boosted this time of year: a study from McGill University found that music can directly cause dopamine releases in the brain, meaning that the feel-good emotions we get from romance and music are more closely intertwined than one might think!
So, celebrate this cheesy, lovey-dovey season in the way that feels right to you—and be sure to listen to some heartfelt tunes along the way!
Leave a Comment
About the Contributors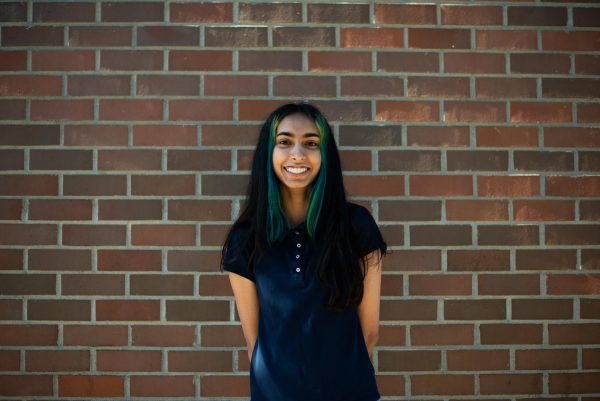 Aasiya Memon, Staff Writer
Aasiya Memon '24 is a staff writer for Counterpoint who enjoys statistics, funky sounds and fire extinguishers.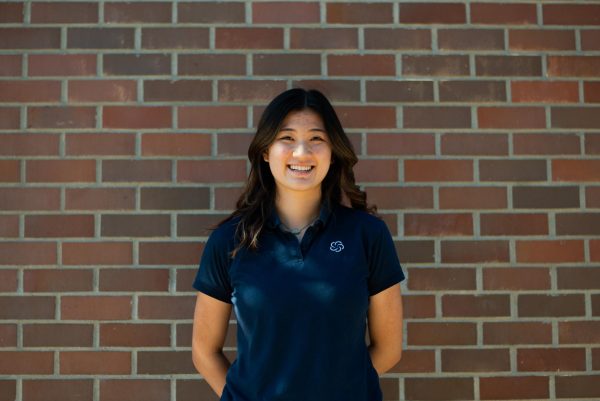 Thea Dai, Editor-in-Chief
Thea Louise Dai '24 is an Editor-in-Chief of Counterpoint. For her fourth year writing for the paper, she hopes to impact the Castilleja community by telling...