The rise of #BookTok
#BookTok has over 85 billion views on TikTok.
The BookTok community began in 2020. COVID-19 not only caused a global pandemic, but it also sparked the rise of new social media trends and rekindled love for reading. With viral videos growing its popularity, BookTok connected young people across the country. Books that do well on TikTok are mostly fiction, taking readers on romantic journeys, emotional rollercoasters, or thrilling murder investigations. Alida Cuttriss '26 commented, "The beauty of [BookTok] is that you can get endless recommendations and relatable content whenever you want. You're able to instantly connect with people who also hold your love for reading, all while sharing your favorite books with the world."
The publishing industry has transformed largely because of readers raving about books on TikTok. Both publishers and bookstores have begun picking up on the trend; companies such as Barnes and Noble have created "BookTok Made Me Buy It" displays in their stores. Bestseller lists have started to feature more romance and YA novels that have recently been promoted by creators on the app, even if they were published years ago. According to Forbes, TikTok sparked an increase of almost 10% in annual print book sales in the United States in 2021. #BookTok has gone from a novelty to a dominant driver of book sales in the publishing industry.
While BookTok has revitalized publishing, it has also mirrored the industry in negative ways through issues such as a lack of diversity in both characters and subjects of books. Amelia Yuan '26 remarked, "BookTok only pushes forward certain tropes or genres that are favored by people on the app. Like there's a lot of romance, and even within that genre, popular books have to follow specific tropes like 'enemies to lovers.' Even if the writing of a book is average or even bad, people will still read it for the romance."
The same types of books on TikTok are recommended time and time again, featuring writers, such as Colleen Hoover and Taylor Jenkins Reid, who are predominantly white, straight, and non-disabled. Yuan mentioned books, such as The Spanish Love Deception by Elena Armas and the Shatter Me series by Tahereh Mafi. She said, "There's a decent amount of diversity [on BookTok], but you kind of have to look for it." Hashtags such as #OwnVoices and #BlackBookTok further suggest that white authors are primarily seen as the "default." This lack of diverse books also reflects the lack of representation in publishing as a whole. Some publishers avoid "diverse" reads in fear that they won't appeal to their core audience. According to The New York Times, only 5% of fiction published in the U.S. since 1950 has been written by people of color.
"Like everything else on social media, there are definitely toxic aspects of BookTok," remarked Cuttriss. The popularity of the "reading girl" aesthetic on Tiktok has created standards that are often unattainable and harmful to users of the app. It presents a romanticized and idealized version of reading that values style over substance. Cuttriss explained, "Assumptions such as having to be a fast reader or needing to annotate your books aesthetically have [impacted] many readers. These expectations can cause people to lose interest in reading or to not even pick up a book in the first place. I think it's important to tune out these negative influences."
#BookTok has gained momentum and become a powerful force in the world of reading, dictating the types of books that people read, buy, and recommend to others. Despite its flaws, BookTok has supported talented authors, increased book sales nationwide and inspired a new generation of book lovers.
Books recs!
These Violent Delights by Chloe Gong
Daisy Jones and the Six by Taylor Jenkins Reid
The Vanishing Half by Brit Bennett
The Guest List by Lucy Foley
A Good Girl's Guide to Murder by Holly Jackson
The Poppy War by R. F. Kuang
The Silent Patient by Alex Michaelides
Where the Crawdads Sing by Delia Owens
Legendborn by Tracy Deonn
The Inheritance Games by Jennifer Lynn Barnes
Leave a Comment
About the Contributor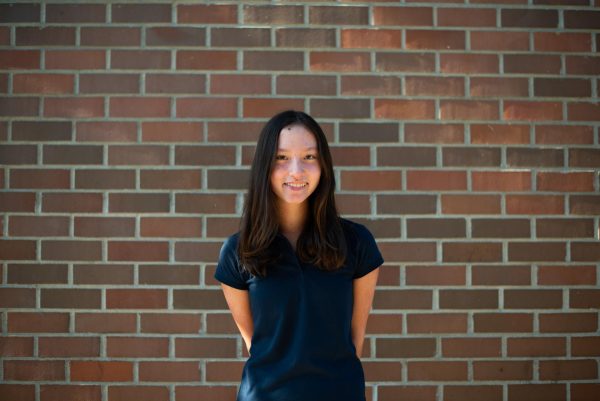 Sara Flexer, Editor of Features
Sara Flexer '26 is the Editor of Features for Counterpoint. This is her second year in journalism, and she enjoys playing tennis, forcing people to read...