Documenting the unique ways the class of 2024 styles the uniform
Each year, as the academic calendar approaches the halfway point of the second semester, Castilleja seniors prepare for the beloved tradition designed to shock them into the college student mindset: permanent free dress. This mid-semester, the class of 2023 joyously tossed their skirts into the air and celebrated the end of their uniform-wearing days.
Watching this annual event unfold made me contemplate the dwindling year I have remaining together with the iconic blue skirt and polo shirts. For almost six years, the class of 2024 has been cultivating their microcosm of teenage style, and so this particular moment in time feels like the true culmination of Casti fashion for the junior class.
Bearing in mind the changes coming to the uniform next year, which include stand-alone sweatpants and relaxed sock rules, I set out to document the myriad perspectives of juniors on their relationship with self-expression through the school uniform.
Caroline "Carolinda" Silva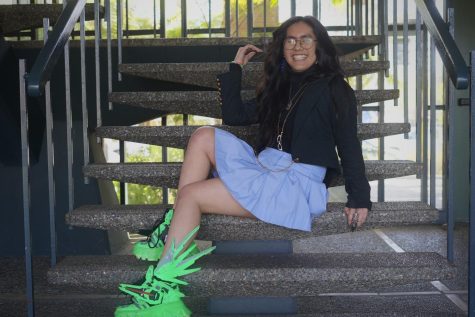 Carolinda Silva '24 says her style is best described as "random." Her outfits consist of charmingly eclectic combinations of statement-piece jewelry, bold outer layers and massive platform shoes. And while she looks to Pinterest for fashion inspiration, her styling of the uniform transcends the boundaries of the popular aesthetics that circulate the internet. "There's definitely some aesthetics that I prefer over others," said Silva, "but I don't think I'd ever actually fit into one of those, just because I do like the randomness of stuff."
To build an outfit for an average school day, Silva starts by assessing her jewelry. Once she decides whether she's feeling more drawn to gold or silver, the rest of the outfit comes together around this central color scheme. Since the rules and regulations for outerwear and accessories are not as strict as they are for other parts of the uniform, her jewelry and jackets have become her main outlets of creative fashion expression.
Though Silva wore a skirt to our interview, she can often be seen rocking corduroy pants to school. "I like that they give us the option to wear pants," said Silva, though she noted that she also enjoys the look of the skirt. Throughout my interviews, I noticed that this freedom of choice really lends itself to the diversity of style among the class. Silva also touched on the option to wear turtlenecks instead of the collared polo shirts: "I don't want to say [it's] 'basic,' but [the polo option] gets old."
Eve Snyder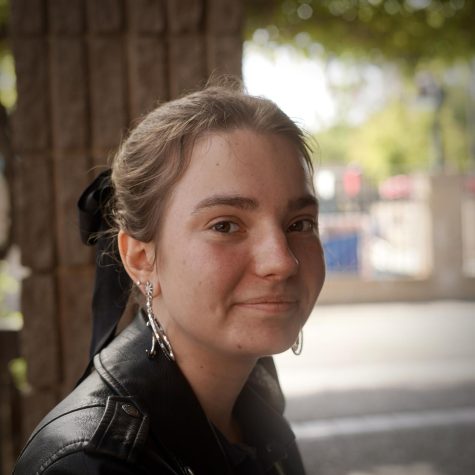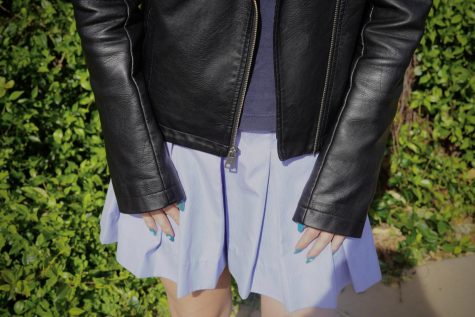 Eve Snyder '24 received her signature high heeled boots as a freshman, and the pair have been virtually inseparable ever since. Indeed, Snyder can rarely be seen without the black lace-up shoes that elevate both the uniform and her corporeal self.
While Snyder struggled to distill her fashion sense into words, she admitted that she always prioritizes comfort over style. Thus, crop-tops and spaghetti straps are a no-go even off the circle. She went through a phase of wearing these kinds of clothes in ninth grade but struggled to feel authentically herself while wearing them."They don't feel like me," she said.
Snyder's key to balancing uniform regulations and style authenticity is simple: it's all in the accessories. "It's the smaller things, rather than pants or shirts," that allow for the most self-expression at Castilleja. Snyder suggests playing around with jewelry, hair accessories, jackets and shoes in order to feel like oneself while attending a school with an everyday uniform.
While Snyder finds that the polo and skirt are generally unavoidable when it comes to styling, she doesn't mind having a base to build off of. "Even if [other colors] don't go with the polo, everyone else is wearing it so it won't look weird," she joked. To build these outfits, she starts with one item—whether it be a piece of jewelry, a jacket or one of her hair bows—that functions as a statement piece. From there, she selects other pieces based on color or design to match the original piece.
Her advice for students looking to branch out in terms of style? Don't get caught with a uniform violation. That, and, "Start small."
Chiamaka Iloh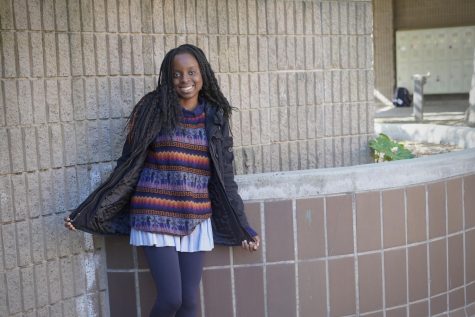 Aesthetics on the internet and pop culture inform Chiamaka Iloh '24's fashion sense on and off the circle. She started to replicate what she saw online in middle school, though without much success. During the COVID-19 lockdown, however, her sense of style evolved into what it is now. "I don't want to say I found a sense of self 'cause that's corny; I still wear uniform," said Iloh, but noted that the pandemic marked the start of her experimentation with wearing more layers to school to expand her self-expression.
Iloh repeatedly referred back to Pinterest as a main source of inspiration, and at one point dubbed her style a "carbon copy" of what she sees on the app. TV shows, especially ones set in or made in the 90s, also influence her style. "Anything that's trending, I try to follow, because it's trending for a reason," said Iloh. "I try to incorporate that into the uniform sometimes."
—-
As Castilleja prepares to enter a new era of relaxed uniform guidelines and the class of 2024 gets ready to assume our status as leaders of the student body, the wide variety of styles present around the Circle truly highlight the diverse creative voices of the community as a whole. Though the new school year brings its fair share of ambiguity, there is no doubt that Casti students will be able to embrace it and make it their own just as well as they have with the uniform.
Leave a Comment
About the Contributor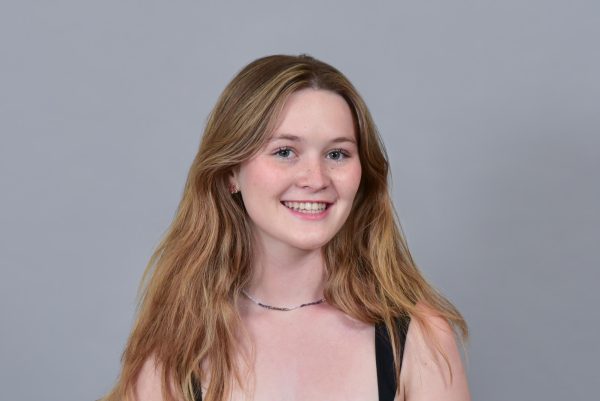 Ruby Dowling, Editor-in-Chief
Ruby Wright Dowling '24 is an Editor-in-Chief of Counterpoint. She attended the Medill-Northwestern Journalism Institute in 2023 and is now an editorial...