Awesome Nature Gallery Leadership Show
The past couple of weeks, Gallery Leadership, or Castilleja's art showcase club, has illustrated that nature is awesome. Their most recent art show took place in the Anita Seipp Gallery and had the theme of "Awesome Nature." This show featured nature-related artworks and was a hit among the students and faculty. Middle schoolers, upper schoolers and teachers participated, submitting artworks in various media, from tapestry and cloth to acrylic and chalk. In case you didn't get a chance to check it out, here is a variety of pieces from the show: 
Baylee Ha '23, one of the leads of Gallery Leadership, submitted two pieces to the show. One of them is titled "A Migration of Horses." Ha struck inspiration for this piece after having a dream filled with horses migrating across a river. As a result, Ha brought this dream to life, painting horses swimming across a canvas.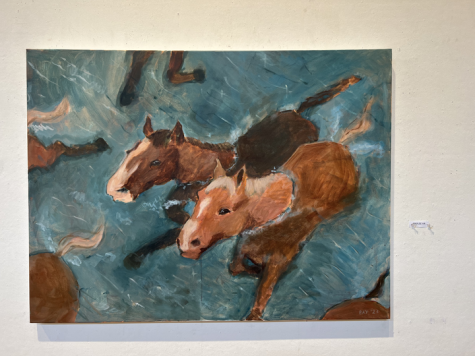 Abigail Kim '25 modeled her piece, "Sacrifice," after the existing painting "Agnus Dei," or "Lamb of God," by Francisco de Zubarán. Kim felt her artwork aligned with the theme "Awesome Nature." She also wanted to experiment by painting on a larger scale: a 5 feet by 4 feet piece of fabric. Kim added her own touches to the cloth, like using acrylic paint instead of oil paint while still honoring the original work's religious intent.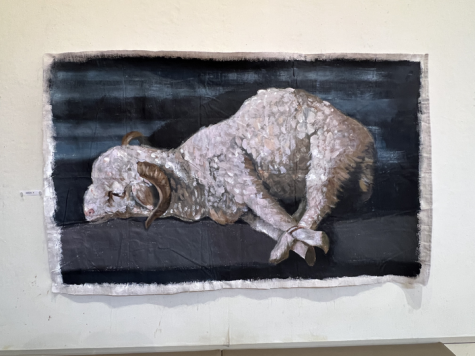 Emma Foster's '24 piece has a clear connection to nature. Their artwork showcases researched cells from their work at a Bioengineering lab at Stanford. Foster saw their piece as "looking at nature on a micro versus macro level," and enjoyed "finding beauty in something that could also be so destructive."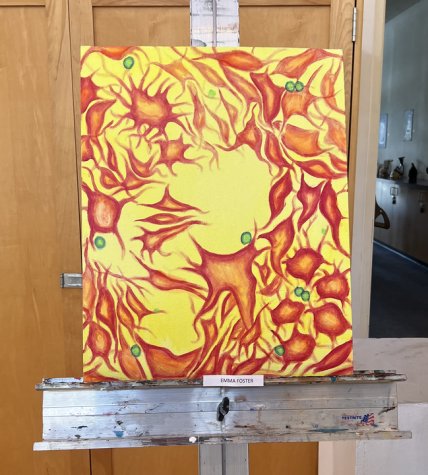 Stella Tenta '25 submitted a journal artwork featuring a rat holding a flashlight. When asked about the piece, she stated that she "wanted to draw something ugly." Tenta decided on a rat because she feels she "embodies one." In this piece, Tenta conveys her love for rats, noting that she believed it would be funny to draw a rat in a human-like posture.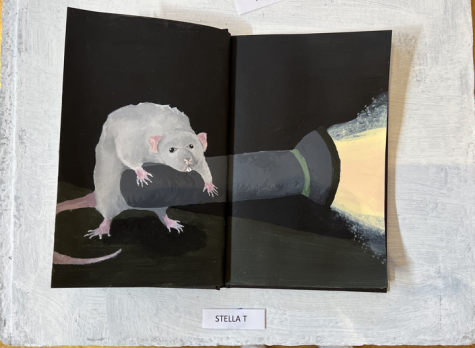 Ms. Jole Seroff, one of Casti's librarians, submitted some of her work with cloth and textiles. In her free time, Seroff enjoys experimenting with natural dyes, often extracted from plants or even bugs, finding these colors to be "more sustainable and organic." She details, "There's something magical about the natural colors." In her dyed clothes, she explores the intersection between the beauty of nature and its utility. The hands-on dying processes allow Seroff to have control over the art she creates.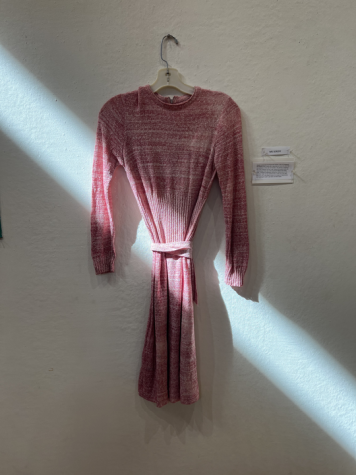 Ms. Trilling, beloved art teacher and advisor of Gallery Leadership, elaborated on the show's theme, explaining that "making art is a way to engage with nature." Ms. Trilling believes it is important to remind people of the value of nature and why we should preserve it. She stated, "We are part of nature and not outside of it, and when we destroy our environment, we are also destroying ourselves." 
This art show is the last of the 2022-2023 school year. "Awesome Nature" has shown us how we can use art as a medium to raise awareness for social issues in our community, such as climate change. On the new campus, implementing art shows is especially important so we can continue to showcase student artwork while bringing to light problems relevant to us.
Leave a Comment
About the Contributor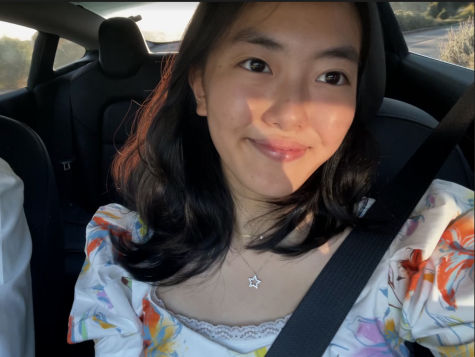 Priscilla Chan, Staff Writer
Priscilla Chan '25 is a staff writer for Counterpoint! She loves blasting Taylor Swift songs (especially the Fearless album) and eating (instant) ramen...