How COVID-19 is driving a redesign of the Castilleja admissions process
Castilleja's admissions for the 2021-2022 school year will take a turn from the normal process due to the inherent complications of COVID-19. While many traditional aspects of the admission process have been removed this year, there are also new additions to help prospective students get a sense of what's possible at Castilleja.
The first major change is the loss of any in-person activities for prospective students. In previous years, multiple preview nights for both Middle and Upper School applicants were held in the fall, but in considering the current state of the virus, these events were subsequently canceled. Additionally, the shadow program where applicants visit campus with a current student was also put on pause. The removal of these events, which are usually guiding factors for students interested in Castilleja, bring up questions on how prospective families will get a sense of the Casti community, but the admissions team has put forth new programs to combat this.
"Our prospective families are really missing being able to come to campus," said Jill Lee, Director of Admissions. "It's not really about the classrooms, it's not really about the facilities, it peels back to what you really want out of your daughter's education which is the program and the people."
Josie O'Hara '23 states, "I think the hardest part of applying to Casti during Covid is that prospective students and their families can not physically be present on campus. For me, my shadow day really helped me to understand that I belonged at Casti."
The shadow experience has been somewhat replicated through student meetups, where a group of 10-15 applicants meet with a couple of Casti students for a fun and informative question and answer forum. The admissions team also has created virtual campus tours and short, informative clips for families, in an attempt to give applicants a small glimpse into what Casti truly embodies. Additionally, preview days have been shifted to a virtual format, the first of which took place at the beginning of October for middle school applicants. Additional preview days will be held on the 7th and 14th of November for upper school applicants as well.
A vital aspect of this year's application process will be one-on-one interviews over Zoom for both Middle and Upper school applicants. These twenty minute calls will begin with the parents and the child together for a brief introduction with a faculty member. Then, the parents will leave and the child and a faculty member will have a fun and engaging conversation; beginning with an emoji to describe their mood, a game of would you rather, and ending with some questions to get to know the child. The parents then return to the call to answer questions about their hopes for their daughter at Castilleja.
Ms. Lee said, "That has been fantastic and very successful … With every family that has inquired, we are trying to connect with them and get to know their daughter in the best way possible." On the flip side, faculty also want students to get to know them, and they have done this by creating Discover Castilleja Videos, which gives insights into Casti teachers, students, and classes.
Another striking change this season is the new testing policies. For both Middle and Upper School applicants, standardized testing will not be required nor accepted in order to adhere to the school's equity and inclusion standards. These decisions were made earlier this year when the virus had not progressed as far, but it was nonetheless deemed too difficult to administer a safe testing environment for all applicants. This change, while it appears a large one, will not greatly affect admission. "Testing was a common denominator for applicants," Ms. Lee said, "We only truly looked at it for a brief moment to see if the student was in range, range being a solid score."
The true part that admissions were worried about losing was the writing sample, which was what the team looked at most when it came to standardized testing. In accordance, a new admissions requirement is a proctored writing sample taken over Zoom, which is moderated by a faculty member. Every Tuesday a new prompt is assigned to a set of applicants, and they write a response for twenty minutes. By receiving this writing sample, the admissions team is able to gather a sense of how the students develop ideas in comparison to their submitted essays.
Concerns have arisen surrounding the differences in grading from school to school (pass/fail, letter grades, etc) and the difficulty in building relationships with teachers over Zoom, leading to recommendation letters that may not be fully representative of a student. "We are ready to work with families to ensure that we are getting to know their daughters the best way possible," Ms. Lee said, and this year's admissions criteria is being tailored to do just that.
Castilleja's admissions have taken a far turn from the normal format, whether it be through virtual events or no testing. However, despite these changes, the admissions team is consistently working to get to know all applicants as well as possible. This format, while out of the ordinary, is allowing for new, virtual, and innovative methods to be created, which are sure to benefit applicants for years to come. Virtual or not, it is the top priority of the admissions team to show prospective families "what's possible" at Castilleja.
Leave a Comment
About the Contributor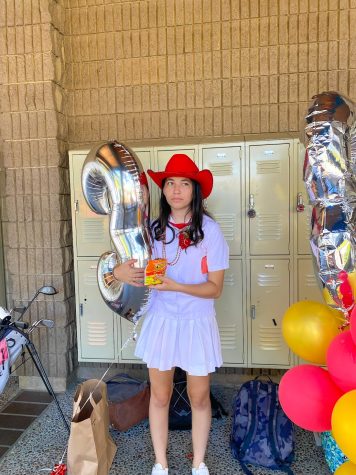 Parisa Braun, Editor-in-Chief
Parisa Braun '23 is the Co-Editor-in-Chief of Counterpoint, and this is her fourth year of being a part of the Counterpoint team! When she isn't trying...