Palo Alto, sexual assault, and looking forward
This article contains mention of sexual assault.
Students seeking support should feel empowered to reach out to Castilleja Counseling.
For a comprehensive list of resources and rights, please visit this list compiled by Bring Change 2 Mind Palo Alto and PALY Responsive Inclusive Safe Environment (RISE) Student Task Force.
Between 2011 and 2015, 17,000 sexual assaults were committed by American K-12 students.
In 2020, the Palo Alto Unified School District received over 50 reports of sexual harassment, 5 of which were reports of sexual assault or misconduct.
These estimates, though horrifically high, do not reflect the total number of sexual assault cases perpetrated in our communities' schools. Sexual assaults are under-reported, especially when victims are young. Different states use different systems to classify and track cases, some states do not track sexual assault cases at all.
These estimates, though horrifically high, do not reflect the trauma that victims cope with.
The week of January 25 an individual posted on social media, confronting a rapist and exposing a past that had been hidden for months. In the following days, my social media was flooded with people coming forward to share their stories of sexual assault. Some of these victims had reported their assaults years ago, some were moved by others' stories to speak out for the first time. It was a lot to take in. I was inspired by the bravery of all of the girls in our community; regardless of whether or not they were connected to this specific offender, people came together.
As more victims and witnesses of sexual assault came forward on social media, the community that formed was surprising. Even boys, alongside girls, were establishing safe spaces to talk and reflect on their social media profiles. They encouraged girls to call them on any mistakes they may have made so that they too could grow.
But despite the positive, I was mostly struck by the sheer quantity of stories that I was seeing. I had to reflect on my own experiences, on my friends'. On the experiences of people, I had never even met before. I had to reflect on how we can do better for one another.
Palo Alto
I remember looking up in the sky one day in 2018 and seeing a banner flapping from the tail of a plane as it circled over Palo Alto. The banner was emblazoned with big letters: "Thank You, Christine. We Have Your Back."
Palo Alto University Professor Dr. Christine Blasey Ford had just published a letter describing how then-Supreme Court Nominee Brett Kavanaugh had sexually assaulted her when they were both in high school (she was 15). Her bravery landed her in front of the Senate Judiciary Committee, where she was forced to relive that night. She told senators that that night "drastically altered" her life. "I will never forget."
Dr. Ford went to high school in the 1980s in Maryland.
But today, 40 years later, across the country, little has changed.
In 2017, the U.S. Department of Education's Office for Civil Rights investigated the Palo Alto Unified School District for its repeated failure to respond and investigate "promptly and equitably" reports of sexual harassment and assault on and off its campuses, violating Title IX. The report cited specific faculty members, like former Paly principal Phil Winston, as perpetrators of this harassment. Other faculty members turned a blind eye to student complaints. Within the student body, rape culture ran rampant. The investigation was prompted after a 2013 spread in Palo Alto High School's Verde Magazine's report on sexual assault. Unfortunately, the need for these articles has not yet ceased to exist. The problem still exists, and even Castilleja is not immune.
Castilleja
The Castilleja mission statement proudly reads, "Castilleja School educates motivated young women to become confident thinkers and compassionate leaders with a sense of purpose to effect change in the world." I've attended Castilleja since I was eleven years old. I've been fortunate enough to grow up a member of the Castilleja community. I've always felt welcomed and safe on the inside of the carved doors. Teachers have taught me that I can do anything that I set my mind to. I tell prospective students and parents during admissions events that Castilleja isn't about learning in the absence of boys; rather, it's about learning in the remarkable presence of girls. But when the school day ends, I emerge from behind those carved doors and enter The Real World.
I always hated when teachers would call the world beyond Castilleja "The Real World." It felt condescending as if what I was experiencing in sixth-grade math wasn't at all real. It seemed to imply that things would suddenly change when I got my diploma and that my life would suddenly be Real. It implied that I was Dorothy from the Wizard of Oz, stuck in the dreary black-and-white of my K-12 education, dreaming of the day when my eyes would finally be opened to the technicolor Real World that adults get to live in.
But now, in all of my seventeen-year-old wisdom, I am beginning to understand that I was wrong. The Real World isn't always full of vibrant hues and dancing Munchkins––it is sometimes, but more often, it's full of cool navy blues and murky grays.
The world beyond Castilleja, The Real World, isn't always designed for motivated young women. Sometimes it gets scary. Females ages 16-19 are 4 times more likely than the general population to be victims of rape, attempted rape, or sexual assault, and 82% of all victims under 18 are female.
This is why our work at Castilleja is so important. This summer sex education at Castilleja was completely overhauled. Now, students go through a sex education curriculum that extends beyond the previous wellness class curriculum––we work with IMPACT Bay Area, whose mission is to "teach effective boundary setting, personal safety, and physical self-defense skills." The ultimate goal is to prepare Castilleja students to graduate feeling empowered and prepared.
Ms. Borrelli spearheaded the comprehensive overhaul of the Castilleja sex education curriculum this summer. Previously, the only sex education classes that students received were in seventh grade and twelfth grade, a setup that Ms. Borrelli critiqued as "really inadequate." She believed that "it actually wasn't reflective of the empowered sexual citizens I want everyone to graduate being, where you know your rights and laws, and you know how to get support and services that are confidential and free so that you're empowered to access what you're entitled to."
The statistics are all too real, and the Castilleja community is not immune to sexual assault. Ms. Borrelli meets with and supports students every year that have been victims of sexual assault and wants to spread awareness amongst the Castilleja community that some of our students have been victims of sexual assault and the adults in the community need to keep this in mind when engaging in triggering reading or classroom discussions.
"Sex education was a priority of mine, and I wanted it to be a 6-12 initiative," she said. The curriculum is a program that continues to change and grow.
"My hope for all of our Castilleja students," said Ms. Borrelli, "is that you leave knowing your worth. Knowing your values and what feels good to you and what doesn't feel good to you. Feeling like you can say that out loud to someone in a sexual encounter. And if something doesn't feel right, that you trust your intuition and you leave."
If only it could be as simple as just leaving an uncomfortable situation, wishes one current Castilleja high school student, who spoke on the condition of anonymity. After amplifying stories of sexual assault on social media, she has become an important figure in both the public and more private fight for justice for victims of sexual assault. "I'm convinced that [sexual assuault] doesn't happen until it does," she said. "That's obviously a horrible thing to say, but look at the statistics. Even if you're being safe… there's still a pretty significant chance that something could happen. You don't always see red flags."
It's especially difficult to notice the red flags all the way from our Castilleja community, where we are effectively bubbled in, protected from the outside world. "The scary part about going to Casti is that we are not going to school with boys so we don't understand that things like this happen," explained the student.
Looking Forward
Current Paly senior and Paly Bring Change 2 Mind (BC2M) President Audrey Joachim has become a prominent voice in the local community to fight against rape culture. She posted "You are not alone" along with PAUSD Title IX statistics and the National Sexual Assault Hotline in the wake of the social media postings in a post that garnered over 1.6K likes.
I asked her about the changes she would like to see in the way that the Palo Alto community handles reports of sexual misconduct over the next ten years. With a sigh, she responded, "I really hope it doesn't take ten years."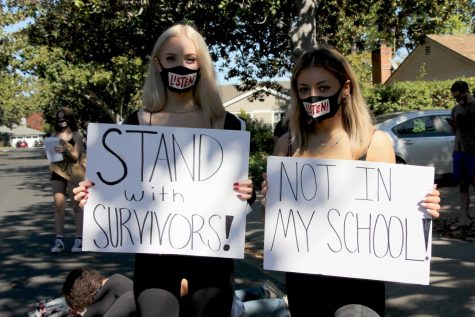 Joachim continued, "I've spoken to administrators, and the response that they're currently having seems to be really logistical––they feel that they've done everything by the book. I hope that they realize that it's not just about that. They could say something as simple as 'We recognize that it's really hard for survivors to talk about this and we're proud of you for talking about this.' I wish that they'd be more cognizant of the emotions and trauma that come with sexual assault."
Indeed, it is this trauma that the Castilleja student spoke of, the trauma that comes with being both a victim and an advocate. A trauma that has, she believes, forced her to grow. "I'm matured," she said. "I'm understanding, more aware."
It is a trauma that has aged her and filled her with a sense of purpose. She remains devoted to helping other victims––even during my phone call with her, she remarked to me that a victim was writing to her as we spoke. "I felt a duty," she explained.
Because of the trauma that she was experiencing and because of the time-consuming nature of her work with victims, the student started missing class. When a Castilleja administrator reached out to her to ask her to ask why she was missing class, the student describes how she was asked questions about the validity of her story and about why she was "stressing herself out" over other girls' stories. The student told me how she responded, saying simply, "I have a moral duty to take care of these people. This isn't my first time going through this, and if I were alone, I would want someone who's gone through this who's older and more experienced to support me. Obviously, it's stressing me out and putting more on my shoulders than I need to, but I personally want to do this."
She continued and described how frustrating it was to have this Castilleja administrator stepping in: "I definitely felt the need to involve myself, and I was just getting mad that I had to keep explaining my decision to [the administrator] because this could have gotten worse. This could have been worse. I don't understand why I have to be validating my feelings and validating my actions because ultimately I want to do what's best for myself, and that would be making other people feel better."
So how can the Castilleja community do better?
The sex-ed and self-defense workshops are a good start. The student described the necessity of a two-part approach to help victims feel safe and empowered: schools should first make students' legal rights known and should also create safe spaces for healing and learning.
The student also acknowledged that positive change is already being made. Ms. Borrelli's passion for adequate sex education and self-defense has translated into tangible action being taken, and she feels grateful to the teachers who have offered her flexibility and grace. The student told me about one such teacher, who, after the student told the teacher about her situation, responded: "You do not need to clarify your situation to get an extension."
This simple gesture of compassion meant a lot to the student. "God, I love [the teacher]."
I believe that Palo Alto can be on its way to becoming a safer environment for girls. Our collective efforts to fight against rape culture in our schools are important and worthwhile, and I believe that with concentrated empathy and care, we can make Palo Alto a better place.
In Joachim's words, "We need to work to create a culture of support."
View Comments(1)
About the Contributor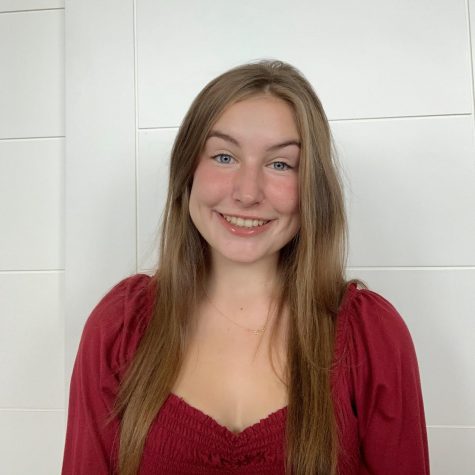 Lila Bock, Editor-in-Chief
Lila Bock '21 is the Co-Editor-in-Chief of Counterpoint. Her favorite section to write for is News, and in her free time, she loves eating tacos, running...