Your summer 2021 bucket list
Summer marks the beginning of morning hikes, afternoon picnics, last-minute trips to the beach, twilight dinners touched with a warm breeze, and so much more. Whatever summer entails for you, it's right around the corner. With the shadow of a global pandemic still looming into these warmer months, summer 2021 won't be completely back to normal. Nevertheless, there are plenty of adventures and activities from small hour trips to longer exciting excursions to fill up your 12 weeks of Break to the brim. Please enjoy your summer 2021 bucket list!
Go to the local farmers' market.
Some locations in:
Mountain View
Los Altos
Palo Alto
Sunnyvale
Belmont
San Mateo
Visit a local museum or art exhibit.
The De Young Museum
California Academy of Sciences
Immersive Van Gough SF
Rodin Sculpture Garden
SF MOMA
Explore a local garden or park with family or friends. Depending on the regulations of the park, these would be beautiful places for the perfect afternoon picnic.
SF Japanese Tea Garden
Golden Gate Park
A great place to eat is the Stow Lakehouse
Rincon Park
SF Botanical Garden
Filoli Historic House and Garden
Take a short road trip down the California coast. (Half day trip, although you can choose to go home at whatever point you desire)
Wake up for sunrise (or whenever you feel it is early enough!) and head up to San Francisco and across the Golden Gate Bridge. Enjoy the peaceful orange sunrise over the city and crimson bridge from a lookout point in the Marin Headlands.
Head south on Highway 1. Along this first leg of the highway, you will pass through the Devil's slide, a windy yet beautiful part of the highway directly over the Pacific.
Along the highway, there are many viewpoints to stop and look at, as well as state beaches where you can relax and watch the surfers or hope to catch a glimpse of a pod of Blue Whales which migrate past Northern California between the months of May and October.
Once you reach Half Moon Bay, you have to stop for lunch at Sam's Chowder House for some stellar clam chowder. If you aren't a seafood lover, they have plenty of other delicious options. Outdoor seating looks over the ocean and the patio has a great summer ambiance.

Continue your drive south, stopping whenever your heart calls you to. Between Half Moon Bay and Pescadero is a stunning stretch of highway with breathtaking views, especially as you near Pescadero. Prepare to be in awe.
One of the most important stops you need to make is at Arcangeli Grocery to get the famous artichoke bread. It's life-changing.
If you are feeling like you've reached the limit of your adventuring that day, near San Gregorio beach, just a minute drive away from Pescadero downtown, La Honda Rd, or highway 84, will take you back to the Woodside/Portola Valley area.
But, if you are hoping for more, you can continue down Highway 1 through Davenport, all the way to Santa Cruz before heading back north on Highway 17.
A great beach to stop at in Davenport is Shark Fin Cove. It is a gorgeous cove you have to do a short but steep hike/climb down, but it's a great place to escape the wind and relax with a view of the ocean and amazing shark fin-like rock formation.
*pro tip: would highly recommend completing all the driving with the windows down and your favorite songs playing, given it's warm enough. Even if it's a little chilly, I would recommend bringing jackets to still do this element of the trip. Vibez = immaculate.
Take a tour of the Bay Area's best bakeries!
Sara Baudler earlier this year curated the perfect list of the best bread around.
Explore some hikes in your area.
Wunderlich Park, Woodside
Shady, easy uphill hike, good for intermediate/beginners
Windy Hill, Portola Valley
More advanced, steep, very sunny so bring a hat and wear sunscreen
Hidden Villa Ranch
Just a nice walk around the farm, great for beginners, has some trailheads near the parking lot if you want something a little more strenuous. You have to book an appointment to go, so make sure you book at least a week in advance to get a spot
Try a week of Casti recipes.
Check out this awesome article by Aizza on her experience trying out the recipes!
Read some awesome book recommendations from your own Castilleja community!
Check out this list of book recs compiled by Yonu. (article coming soon)
I hope you all have a wonderful summer and have a fun time trying out these activities. See you all on the Circle next year!
Leave a Comment
About the Contributor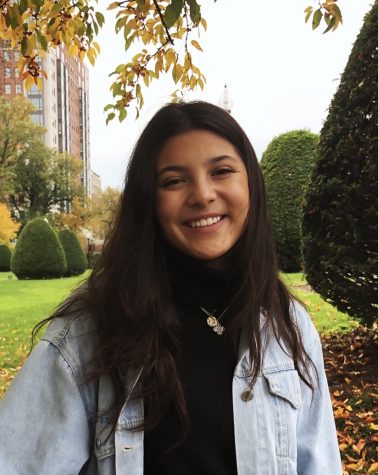 Anja Peterson, Editor of Arts and Entertainment
Anja Peterson '22 is the Editor of Arts and Entertainment. Besides writing for Counterpoint, she loves playing soccer and loves musical theatre. Anja would...